text.skipToContent
text.skipToNavigation
The market's widest range of steel and metals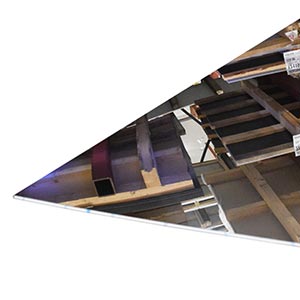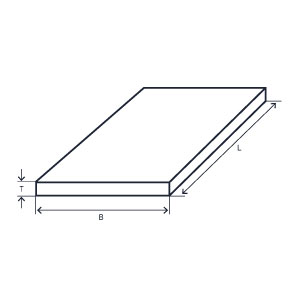 Stainless Steel Sheet Surf treated EN 1.4016
Stainless Steel Sheet Surf treated EN 1.4016
Unit

Quantity

Row mark
Your price
Outlet price
Select variants to see the list price
* A surcharge will be applied for smaller quantities in cart
Product information
Cold-rolled stainless-steel sheet is used in many applications in which the material is required to fulfil a decorative or hygienic function (or both). Ferritic steels combine good resistance to corrosion at relatively low cost (no nickel or very little) and are used in many applications for which appearance overrides strength requirements, examples being white goods as well as kitchen equipment and appliances. EN 1.4016 is a rather basic ferritic stainless steel, in essence an iron-chromium alloy. However, the chromium content is about the same as the austenitic steels 1.4301 and 1.4307 so 1.4016 exhibits about the same resistance to corrosion, i.e. good in aqueous environments free from acids or chlorides.
Flat formats of 1.4016 are standardised in EN 10088-2. This standard covers cold-finished thicknesses up to and including 8 mm.
Ferritic grades such as 1.4016 are easy to cold-form and exbibit equivalent formability to austenitic steels unless the operation involves a high degree of stretching. The final step in the manufacture of ferritic grades with fine surfaces is often skin-pass cold rolling in order to avoid stretcher strains in subsequent cold forming. The weldability of 1.4016 is not as good as for austenitic steels but welding of thinner material does not usually present problems so long as the heat input is restricted.
Tibnor's stock programme includes the following surface-treated cold-rolled products in grade 1.4016:
sheet with surface finish 2R (annealed in protective atmosphere followed by light cold rolling),
microlon ground sheet with smooth surface (low Ra).
The sensitive surfaces of stainless-steel sheet which has been treated as described are usually protected by plastic in the form of sheet or film.
Product details