text.skipToContent
text.skipToNavigation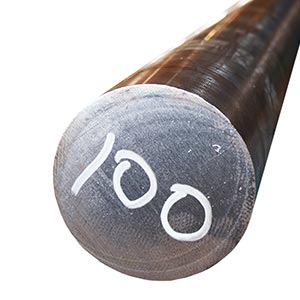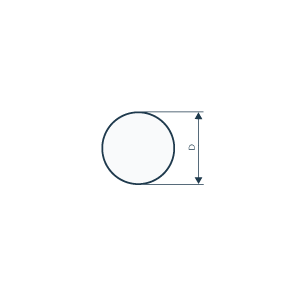 Stainless Steel Round Bar Tempered EN 1.4021
Stainless Steel Round Bar Tempered EN 1.4021
Unit

Quantity

Row mark
Your price Outlet price
* A surcharge will be applied for smaller quantities in cart
Product information
1.4021 is a martensitic stainless steel which combines high strength and hardness with reasonably good corrosion resistance, less good, however, than the austenitic types, 1.4301 and 1.4307. The higher strength of martensitic steels is generally achieved at the expense of the anti-corrosion properties. 1.4021 contains about 13% chromium and the carbon content is typically 0,2%. The bars in stock are in the quenched-and-tempered condition with minimum tensile strength 700 MPa and typical hardness 230 HB. Higher strength and hardness can if required be achieved by hardening and tempering a second time.
Machined (peeled) round bars in 1.4021 are standardised in EN 10088-3 and the heat-treatment condition is designated "+QT 700". This standard covers cold-finished round bars with diameters up to 160 mm. Even Tibnor's programme encompasses diameters up to and including 160 mm.
The low chromium content in combination with a relatively high carbon content mean that the corrosion resistance of 1.4021 is limited. Even so, it is reasonably resistant to attack by neutral water both indoors and outdoors and to atmospheric corrosion so long as the environment is non-coastal. 1.4021 finds application for machine parts and fasteners exposed to mildly corrosive environments.
Cold forming of 1.4021 is quite difficult because of the high strength. The steel can be welded but the welding procedure is somewhat involved with the necessity to preheat to rather high temperature. Furthermore, the as-welded hardness is high and the weld needs to subsequently be tempered in order to mitigate risk for cracking. As delivered 1.4021 is not especially difficult to machine but as always, working is facilitated through bespoke tooling.
The surface finish of machined bars of 1.4021 as stocked is 2B as defined in EN 10088-3. Machining, usually peeling, is carried after hot-rolled bars have been quenched and tempered; machining marks are evened out by the burnishing action of subsequent straightening. This procedure eliminates any remaining surface defects. The diameter tolerance of machined bars is k12 as stipulated in ISO 286 - 2 which is a zero-plus tolerance. In other words, the actual diameter is marginally larger than the nominal one. In addition, machined bars of stainless steel are rather straight with height of arc less than 0.001 x length.
Product details
Close Processing Options
Note: Price for cutting and surface treatment will be added to the shopping cart.
Close Delivery options
Today`s date
Selected delivery date
---